The introduction of new green dye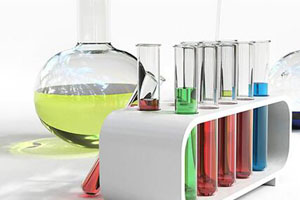 According to the requirements of ecological textile, and disable since 118 kinds of dyes, environmental protection dye has become the focus of the dye industry and textile industry development, environmental protection dye ecosystem textiles is extremely important condition. In addition to the required environmental protection dye dyeing performance and the applicability of the using process, application properties and fastness properties, also need to satisfy the requirement of environmental quality.
Environment-friendly dyes should include the following ten aspects: content:
(1) excluding the German government and the European Union and Eco - Tex Standard 100 enshrined under certain conditions will be cracking to release the 22 kinds of carcinogenic aromatic amine azo dye, whether these carcinogenic aromatic amine in dye in or produced by dye cracking;
(2) not allergic dye;
(3) is not carcinogenic dyes;
(4) not acute toxicity dye;
(5) extraction of heavy metal content is below the limit;
(6) do not contain environmental hormone;
(7) do not contain chemicals produce environmental pollution;
(8) excluding variability compounds and persistent organic pollutants (pops);
(9) formaldehyde content under prescribed limit;
(10) does not contain the restricted pesticide varieties and amount of the prescribed limit the following;
In a strict sense, which can meet the above requirements of the dyestuff should be referred to as environmental protection, the real environmental protection dye in addition to meet the above requirements, should also be friendly to the environment in the process of production, do not produce "three wastes", even a small amount of "three wastes", also can processing by using the method of routine and to achieve the national and local environmental protection and ecological requirements.